As our loved ones age, finding suitable homecare assistance becomes a priority. This type of assistance offers a solution that allows older adults to receive personalized care and support in the comfort of their own homes.
This comprehensive guide will explore everything you need to know about navigating homecare assistance for the elderly – whether you are an older adult or an individual with an elderly family member.
We will provide valuable insights, tips, and steps to help you make informed decisions and ensure your loved ones receive the best care possible.
This article will take around 12 minutes to read – Prefer to just read the key points? Click here.
Understanding Homecare Assistance
Home care assistance is a necessary and specialized form of care that caters to the unique needs of seniors, enabling them to receive personalized support and services in the comfort of their own homes. This comprehensive approach encompasses a wide range of services.
The primary objective of is to enhance the quality of life for older adults by addressing their specific needs and promoting their independence.
Unlike institutional care settings, homecare allows individuals to maintain familiarity with their surroundings, fostering a sense of security and comfort.
By receiving care in their homes, the elderly can continue living in a familiar environment while receiving the necessary support to maintain their overall well-being.
One of the key advantages of this type of care assistance is the personalized nature of the services provided. Caregivers work closely with senior adults to develop customized care plans tailored to their unique requirements.
This individualized approach ensures that each person's specific needs and preferences are taken into account, resulting in a more meaningful and fulfilling caregiving experience.
Home assistance goes beyond just addressing physical needs. Companionship is an integral aspect of this form of care, as caregivers offer emotional support and social engagement to combat feelings of loneliness and isolation that seniors may experience.
Through meaningful conversations, engaging activities, and shared experiences, caregivers provide companionship that promotes mental and emotional well-being.
Types of Personal Care Services
Home care assistance encompasses various types of care services designed to meet the specific needs of the elderly. These services can include the following.
Personal Hygiene Assistance: This includes help with bathing, grooming, dressing, and maintaining personal hygiene. Caregivers provide gentle and respectful assistance to ensure senior patients feel comfortable and confident in their appearance.
Medication Management: Many senior adults take multiple medications, which can be overwhelming to manage. Care assistance professionals can help organize medication schedules, provide reminders, and ensure medications are taken correctly and at the appropriate times.
Mobility Support: For seniors with mobility challenges, homecare assistance can include walking, transferring from one place to another, and performing exercises recommended by healthcare professionals. This support helps maintain strength, balance, and mobility.
Companionship and Emotional Support: Loneliness and social isolation can negatively impact senior adults' well-being. Homecare assistance providers offer companionship and engage in meaningful conversations, activities, and hobbies to promote emotional well-being.
Assessing Care Needs: A Foundation for Tailored Homecare Assistance
When providing homecare assistance for elderly individuals, conducting a comprehensive assessment of their care needs is essential.
This process enables caregivers and family or relatives to deeply understand the individual's requirements and develop a customized care plan that effectively meets those needs.
Assessment serves as the foundation for delivering personalized and tailored homecare assistance.
By evaluating various aspects of the individual's physical, emotional, and cognitive well-being, caregivers can identify areas where assistance is required and design a care plan that addresses those needs.
Factors to Consider When Assessing Homecare Assistance
Medical Conditions: Evaluate any chronic illnesses, disabilities, or health concerns requiring specialized care.
Mobility: Assess the level of assistance required for walking, transferring, and mobility aids like wheelchairs or walkers.
Cognitive Abilities: Consider memory, language, and problem-solving abilities to determine the need for additional support and supervision.
Daily Living Activities: Evaluate the individual's ability to perform essential tasks such as cooking, cleaning, managing finances, and personal care.
Comprehensive Care Needs Evaluation
Comprehensive care needs evaluation involves a detailed assessment of an elderly individual's physical and mental well-being, social engagement, and safety considerations.
Here are some key areas to focus on during the evaluation process.
Physical Health Assessment: Evaluate the individual's overall health status, chronic conditions, and any specific medical needs that require attention. This assessment may involve consultations with healthcare professionals, such as physicians, nurses, or therapists.
Cognitive Functioning Evaluation: Assess the individual's cognitive abilities, including memory, attention, and decision-making skills. This evaluation helps determine the level of cognitive support needed and whether additional services, such as dementia care, are required.
Safety and Home Environment Assessment: Conduct a thorough evaluation of the home environment to identify any potential safety hazards or modifications needed to ensure the older adult's well-being. This assessment may involve checking for fall risks, proper lighting, accessibility, and security measures.
Social and Emotional Well-being Assessment: Consider the individual's social engagement, emotional needs, and opportunities for social interaction. Assessing these factors helps determine the level of companionship and emotional support required.
Finding the Right HomeCare Provider: Your Guide to Making Informed Decisions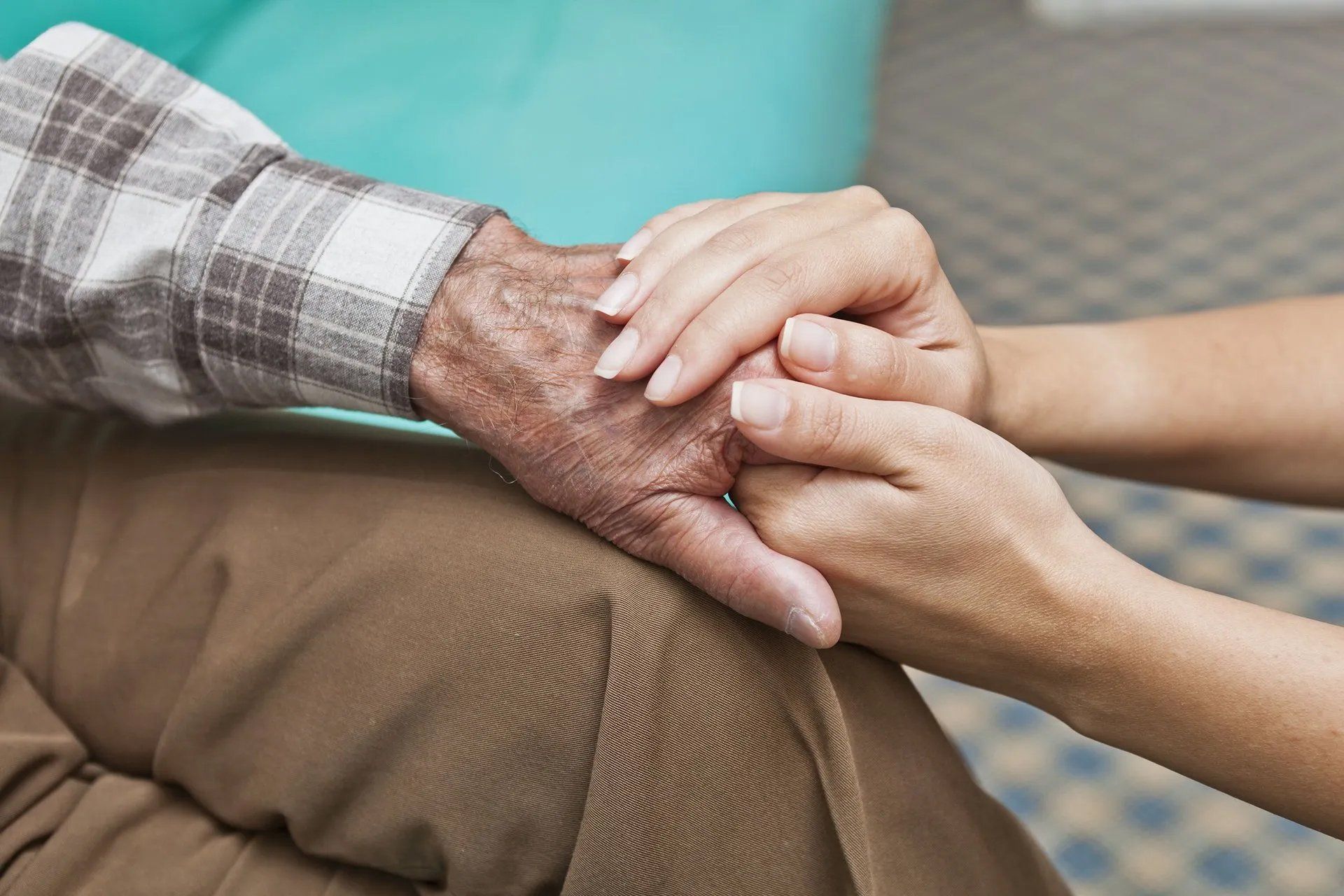 When finding suitable home care professionals in the United States, several options are available. Understanding these options and their eligibility criteria is essential to make informed decisions.
When researching and evaluating home care experts, it is important to consider their qualifications, reputation, and level of service.
Here are some steps to guide you in finding the right provider:
Understand the Range of Options: Familiarize yourself with various home care services available. These may include personal care, nursing care, companionship, household support, and specialized care for specific conditions or ailments.
Read Reviews and Testimonials: Seek feedback from other clients and their families using the provider's services. Reviewing and testimonials can give you valuable insights into the provider's reliability, professionalism, and quality of care.
Interview Potential Providers: Schedule interviews with potential home care providers to learn more about their services, care philosophies, and the qualifications of their staff. This allows you to assess their compatibility with your needs and preferences.
Consider Provider's Experience: Inquire about the provider's experience delivering home care services to adults. Experienced providers are likely to have a deeper understanding of the unique needs and challenges faced by older individuals.
Seek Recommendations: Ask for recommendations from healthcare professionals, friends, or family who have experience with home care assistance. Their insights can help you narrow your options and choose a reputable provider.
Home Care Options in America
Nationally Recognized Homecare Providers:
Government Funded Homecare Options
In the United States, Medicaid and Medicare are two government-funded programs that may cover certain homecare services for eligible individuals. These programs may work with various homecare providers who meet their requirements.
It is recommended to contact the respective Medicaid or Medicare offices to inquire about specific government-funded homecare providers in your area.
Choosing the Right Care Plan
Homecare assistance offers various care plan options to suit the different levels of assistance required. Therefore, the chosen care plan will depend on the individual's specific needs and preferences.
Then once you have selected a home care provider, the next step is to customize a care plan that meets the specific needs and preferences of the elderly individual.
A personalized care plan ensures the individual receives the proper support and assistance.
Types of Care Plans
Part-Time Care: Part-time care assists a specified number of hours per day or week. It is suitable for individuals who require intermittent support with daily tasks, such as personal care, household chores, or companionship.
Full-Time Care: Full-time care involves having a caregiver present for a significant portion of the day. This type of care is appropriate for individuals who need constant support due to limited mobility, complex medical conditions, or cognitive impairments.
Live-In Care: This involves a caregiver residing with the older adult in their home. It provides 24/7 support, ensuring that assistance is readily available whenever needed. Live-in care suits individuals who require round-the-clock supervision or have high care needs.
Customizing a Care Plan
Collaborative Care Planning: Involve the elderly individual, family members, and healthcare professionals in the care planning process. This approach ensures that everyone's input is considered and the care plan reflects the individual's goals and preferences.
Assessing Care Requirements: Based on the assessment of care needs, work with the home care provider to determine the specific services required. This may include personal care, medication management, mobility support, meal preparation, and household chores.
Flexibility and Adjustments: Keep in mind that care needs may change over time. Ensure that the care plan allows flexibility and adjustments to accommodate evolving requirements.
Financial Considerations
When it comes to home care assistance for the elderly, financial considerations play a crucial role in decision-making. Understanding the available funding options can help alleviate the financial burden and ensure your loved ones receive the care they need.
Funding Options for Home Care Assistance
Financing home care assistance can be a concern for many families. However, several funding options are available to help alleviate the financial burden. Understanding these options can assist in making informed decisions.
Medicaid
Medicaid is a joint federal and state program that provides health coverage for low-income individuals, including seniors. While Medicaid primarily offers medical assistance, it may also cover homecare services for eligible individuals. The specific homecare services covered and the eligibility criteria vary by state. To determine the availability and requirements of homecare assistance under Medicaid in your state, it is recommended to visit the official website of the Medicaid program in your state or contact your local Medicaid office.
Home and Community-Based Services (HCBS) Waivers
HCBS waivers are programs offered by Medicaid that allow states to provide long-term care services, including homecare, to eligible seniors in their homes or communities instead of institutional care. These waivers aim to enhance the availability of home-based care and support services. Each state operates its own HCBS waiver program with specific eligibility criteria and services covered. You can check with your state's Medicaid office or visit the official Medicaid website to learn more about the HCBS waivers available in your state.
Older Americans Act (OAA) Programs
The OAA provides federal funding for a range of services that support the well-being of older adults. While the OAA does not directly offer subsidies, it allocates funding to states and local Area Agencies on Aging (AAA) that administer programs such as the National Family Caregiver Support Program, which may provide financial assistance or respite care to family caregivers of elderly individuals. Additionally, the OAA supports nutrition programs, transportation services, and in-home assistance, which indirectly contribute to the overall homecare support system for seniors. To access OAA programs and services, it is recommended to reach out to your local AAA or visit their website.
State-Specific Programs
Some states offer their own programs and subsidies to support elderly homecare. These programs vary by state and may include financial assistance, caregiver support, or other services designed to help seniors age in place. It is advisable to visit your state government's website or contact your local Department of Aging or Department of Health and Human Services to inquire about any state-specific programs available in your area.
Private Health Insurance
Some private health insurance policies offer coverage for home care services. Check with your insurance provider to determine if your policy includes coverage for care services.
Self-Funding
Individuals who do not qualify for government subsidies or private insurance coverage can self-fund their home care assistance. This involves using personal savings, investments, or assets to cover the costs of care.
Care Enough to Find the Perfect Care
Navigating home care assistance for the elderly can be complex but rewarding. By understanding the various aspects of home care, you can ensure your loved ones receive the best possible care while aging comfortably in their homes.
Remember, you are not alone on this journey. Seek support, involve the elderly individual, and explore available resources to make informed decisions and provide the care and support your loved ones deserve.
And for more information on ensuring healthier and happier days for your elderly loved ones, check out SeniorsMobility. From mobility exercises to mobility aids, they got you covered!
Embrace the journey of navigating home care assistance for the elderly, ensuring your loved ones receive the exceptional care they deserve!
Frequently Asked Questions
How much does home care assistance cost?
The cost of home assistance varies depending on factors such as the level of care required, the type of services provided, and the location.

Government-funded programs may have a different fee structure than privately funded options. It is best to contact home care providers directly to inquire about their fees and payment options.
Are caregivers qualified to provide home care services?
Home care professionals employ qualified, trained caregivers with the necessary skills and experience to provide care services.

In addition, they undergo background checks, receive appropriate training, and may have certifications in specific areas of care.
Can family members be involved in the care process?
Absolutely. Family involvement is encouraged and plays a vital role in the overall well-being of the elderly.

Collaborating with the home care provider allows family to stay informed, provide input, and participate in decision-making regarding the care plan.
Can home care assistance be temporary or short-term?
Home care assistance can be temporary or short-term, depending on the individual's needs.

Home care services can be customized to meet specific timeframes and requirements, whether for post-operative care, respite care, or rehabilitation support.
How can I determine if home care assistance is the right option for my elderly loved one?
Determining if home care assistance is the right option for your elderly loved one involves assessing their care needs, preferences, and overall well-being.

Consulting with healthcare professionals, discussing options with members of the family, and exploring the benefits and limitations of home care can help you make an informed decision tailored to your loved one's unique situation.
TL;DR
🔍 Facts and Summary:
Homecare assistance enables personalized care and support for older adults in their own homes.
It promotes independence, familiarity, and comfort for seniors.
Caregivers develop customized care plans based on individual needs and preferences.
Companionship is an integral part of homecare assistance, addressing emotional well-being.
Types of personal care services include hygiene assistance, medication management, mobility support, and companionship.
Assessing care needs is crucial for developing a tailored care plan.
Choosing the right care plan depends on the individual's specific requirements.
Funding options for home care assistance include Medicaid, Home and Community-Based Services (HCBS) waivers, Older Americans Act (OAA) programs, state-specific programs, private health insurance, and self-funding.
📝 Summary: Navigating homecare assistance for the elderly involves understanding personalized care, companionship, types of services, assessing care needs, and choosing the right care plan. Funding options such as Medicaid, HCBS waivers, and OAA programs can alleviate financial burdens.